Island Aid for World Children
Membership Number: AJC273
The aims of the charity are to help provide children of the Developing World get a better start to life. To do this we help to build schools, hospital clinics, orphanages etc.

There is still a big problem of HIV, AIDS and Malaria in Developing World, with many children becoming orphans. We help to build orphanages to give them shelter & food, and an education. The schools that we build are in rural areas where children would have to walk for many hours to get to a school which would probably be overcrowded, 60 or more to a class, not enough desks or study material, and may be cancelled due to lack of staff or bad weather. Island Aid for World Children also builds medical clinics in rural villages to ensure that they have access to trained staff, and are able to get help when it is needed. All projects are helped to become self-sufficient, and electricity and boreholes are installed.
Volunteer Role
We hold many events through out the year to raise funds to help the children at our projects and volunteers are always welcome to help out.

If you would like to hold an event for us please get in touch.
Volunteer Commitment
We hold meetings every 3 months to discuss upcoming events and the progress of our projects.

It is not essential for a volunteer to attend every meeting, more a willingness to help the needy children.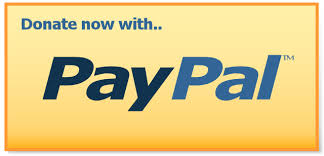 Make a Donation
If you would like to donate money to Island Aid for World Children please select an amount below.
All donations are anonymous and securely handled for The Association of Jersey Charities by Paypal. Please contact the administrator if you would like to inform the charity of your identity or if you have any additional questions.