Independent Advocacy Jersey
Membership Number: AJC478
Mission
Independent Advocacy My Voice Jersey (IAJ)(My Voice) promotes the voice and protects the rights and choices of individuals with a mental health illness or disorder or who may lack capacity.
Vision
Individuals with a mental illness or disorder are recognised as equal citizens who participate in society and control their own lives.
Individuals who lack capacity are supported to live their lives in line with their values and wishes.
Values
My Voice Jersey believes that individuals have a right to advocacy support
* To help them make informed choices about their lives
* To be treated as unique individuals
* To be treated with dignity and respect
* To have professionals work alongside them in a manner that does not stigmatise or disadvantage them
* Ensure that they are enabled and supported to live their lives in line with their own values, wishes and choices.
Describe your main activities
We offer free, independent and confidential information and support to help patients on psychiatric wards and in the community understand their rights, access their rights, and make informed choices.
We promote and support positive change in the attitudes of our community towards mental ill health and capacity, and have been instrumental in the development of new laws, policies and practice.
Outcomes
* We help people not to be so frightened and ensure they don't feel alone
* Our clients understand that they have legal and human rights and that we will help protect these rights
* Our clients understand why they are detained and how this can be challenged
* Our clients feel listened to and participate more in decision making about their care or treatment
* Our clients feel respected and listened to
Our Patron is Sir Michael Birt QC.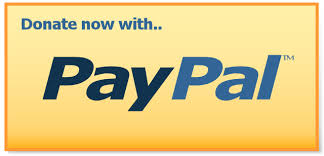 Make a Donation
If you would like to donate money to Independent Advocacy Jersey please select an amount below.
All donations are anonymous and securely handled for The Association of Jersey Charities by Paypal. Please contact the administrator if you would like to inform the charity of your identity or if you have any additional questions.