Silverstar Community Playgroup Association
Membership Number: AJC98
The aims of the playgroup are to provide safe and satisfying group play in which parents have the right to take part, to encourage other charitable activities through which parents may help the children and to further the aims of the Pre-School Learning Alliance. They endeavour to keep fees as low as possible in the hope that all parents who wish to send their children to playgroups can afford to do so. They achieve this through active involvement of the Committee and parents in fund-raising activities, the proceeds of which are used to subsidise the running costs and to improve facilities.
St Mary Youth & Community Centre
La Rue du Pont
St Mary
JE3 3AS
t: 01534 484186
e: silverstarpreschool@gmail.com
Manager: Sabrina Minier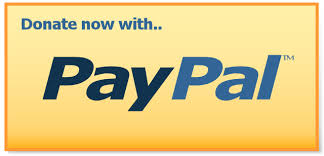 Make a Donation
If you would like to donate money to Silverstar Community Playgroup Association please select an amount below.
All donations are anonymous and securely handled for The Association of Jersey Charities by Paypal. Please contact the administrator if you would like to inform the charity of your identity or if you have any additional questions.